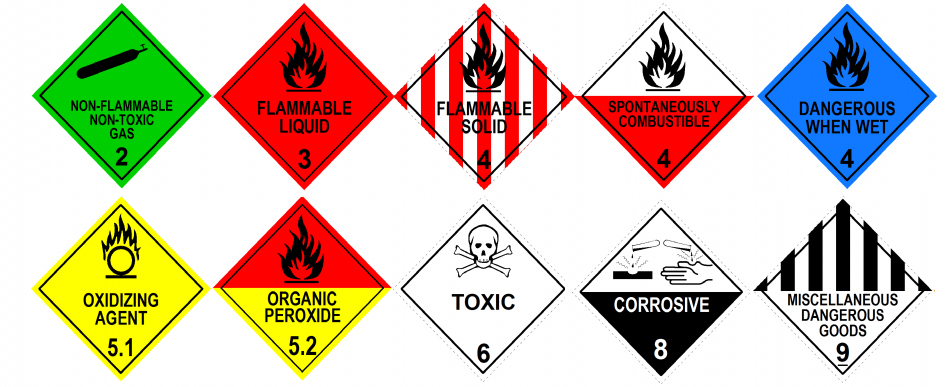 Hazardous Packing  We pack every type of Hazardous Dangerous Goods and arrange All types of documentation for Dangerous Goods being shipped by Air,Sea, Road and Rail. to Regulations: IATA, ICAO, IMO,UN, HSE, and DETR.
Dangerous Goods in 'limited quantities' or those officially 'exempt' sent throughout the UK mainland (i.e. Road only Journeys to England, Scotland and Wales not involving ferries) require the following documentation:
A consignment note including a description of the goods
A Limited Quantity Diamond label containing the correct UN Number preceded by the letters 'UN' must be displayed on two opposing sides of the package
For packages containing substances with different UN numbers the limited quantity diamond labels showing each UN number may be substituted with diamond labels containing the letters 'LQ'( This applies to UK mainland road journeys only)
Any label required by the regulations for 'exempt' Dangerous Goods
Any other label required by regulations applicable during transit
This information is provided only as a guide; it should not be regarded as legal advice.